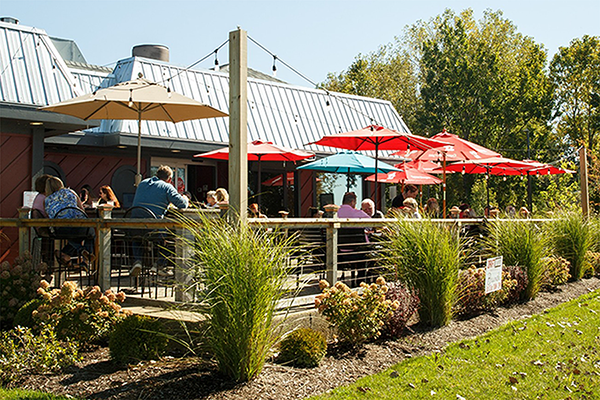 Spend a day at the lake and dine from the Driftwood Grill deck!
Now that the summer season has finally started, people are looking to enjoy the warm weather. With school being out of session, families are looking for fun activities to keep their children happy. Furthermore, adults will be more eager to spend some much-needed time outside. A lot of communities are hosting events to celebrate, like Farmington Hills and Livonia. Live music, festivals, and markets are just a fraction of the things you can experience; especially in downtown Farmington Hills.
However, there are a few things that you cannot get in Livonia or Farmington Hills. Something their downtown areas cannot provide: a lake.
Summertime Fun at Walled Lake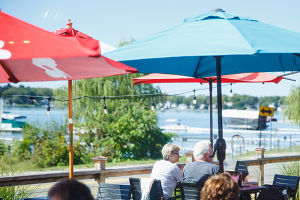 Nothing says summer like spending a day at the lakefront. The summer rays hit your skin as you relax on the dock. Walled Lake has a lot of local parks where you can hang out on the beach, splashing around in the water or laying out in the sun. Furthermore, power sports owners can have a thrill by driving around the lake on their boats and personal watercraft.  If you are looking for some summertime fun at the lake near Livonia and Farmington Hills, then you should be coming to Walled Lake!
However, what better way to start or end your day at the lake than with a bite to eat? If you are for high-quality food with a view of the beautiful Walled Lake, then you should dine at Driftwood Bar & Grill. The open deck gives you a beautiful view of Walled Lake while you take a break for an early brunch or partake in the late afternoon/evening dinner, drinks, and entertainment!
Dining at the Driftwood
Whether you are looking for lunch or dinner, a light or heavy meal, Driftwood's menu has everything you could want and more! We have an assortment of appetizers, sandwiches, salads, and other dishes that can satisfy any pallet. In addition, we have a variety of spirits, beers, and cocktails to choose from as well. There is seating inside and outside of the restaurant as well. Enjoy the mid-day sun or evening sunset for a truly memorable day!