---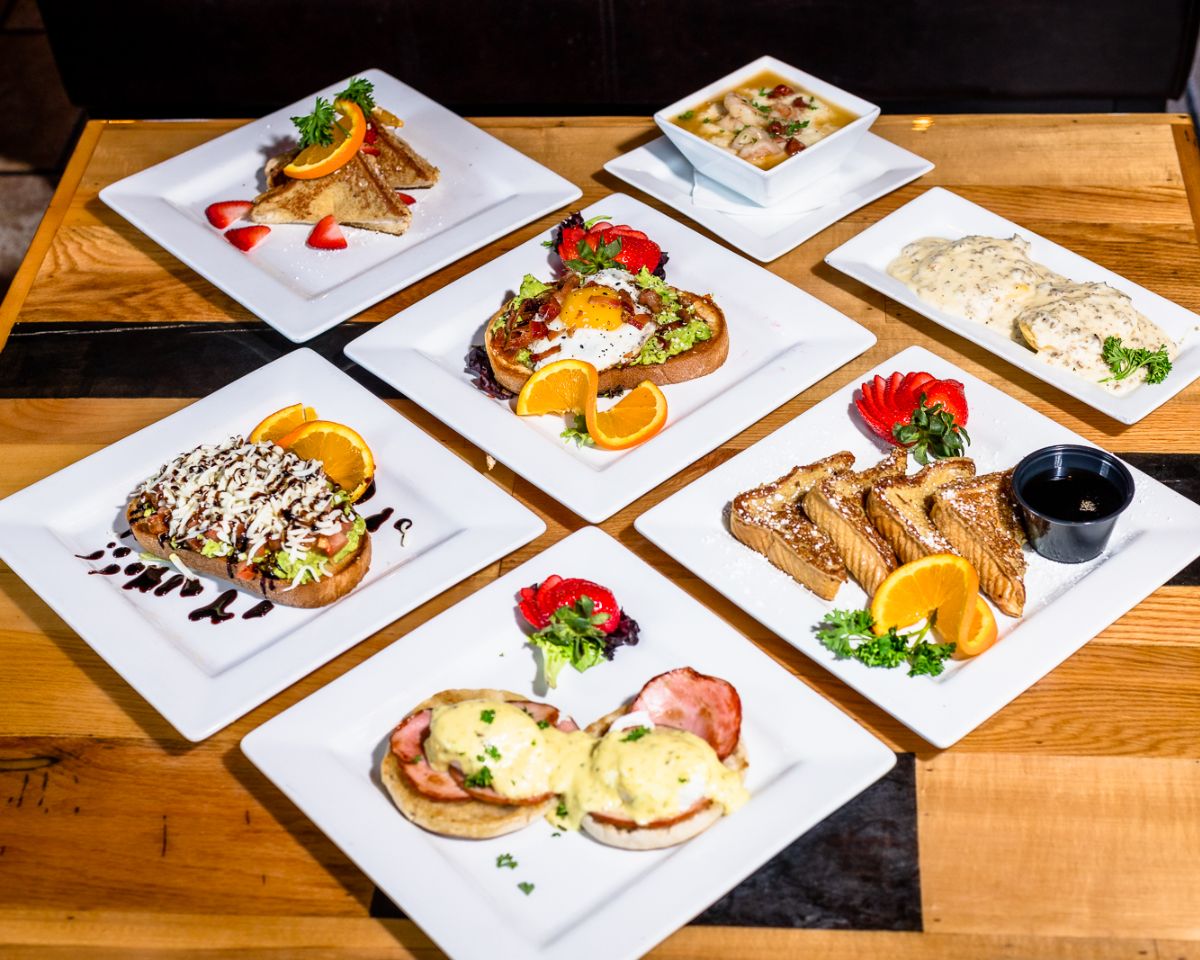 Looking for an amazing place to have brunch in Novi? Brunch is one of those special meals that you share with family and friends. Brunch menus allow you to have access to certain foods that are not typically available at restaurants. However, sometimes finding the right place to have brunch can be a struggle. After all, find a restaurant that can appeal to your tastes, excellent atmosphere, and has a great view. Fortunately, Driftwood Bar & Grill has everything you are looking for! Especially when it comes to our brunch menu.
Avocado Toast
Driftwood's famous Avocado Toast is one of the best brunch dishes available on the menu. Our toast comes in two different styles: American and Italian. Those who favor our American-style Avocado Toast will be treated to our traditional avocado toast, coated in red pepper jelly, sunny side up egg, and chopped bacon.
Meanwhile, people who desire to try our Italian-style Avocado Toast will be treated to red pepper jelly, tomatoes, mozzarella cheese, and drizzled with balsamic. Regardless of your preference, both styles of toast will leave you craving more.
Chicken & Waffles
Chicken & Waffles have never tasted so good! This dish has everything you need when it comes to being sweet and savory. Customers get to enjoy deep-fried chicken sandwiched between 2 mini Belgium waffles. However, what makes this dish amazing is Driftwood's spicy honey syrup and whip cream.
Breakfast Salad
Have you ever wanted a salad for breakfast? Driftwood's Breakfast Salad gives you the best of breakfast and salad. The Breakfast Salad is a spring mix with onion, red peppers, and green peppers. All salads are topped with juicy tenderloins and a sunny-side-up egg. All of this is topped off with bacon vinaigrette that will stimulate your taste buds.
Best Brunch in Novi
This only three menu items on Driftwood's exclusive brunch menu. There are many other menu items to enjoy during brunch. However, Driftwood Bar & Grill does more than brunch. Our restaurant has stellar lunch and dinner menus available. All of them will leave you satisfied and craving more.
Come join us for brunch every Saturday and Sunday (10 am-12 pm)!
Better yet, come to Driftwood Bar & Grill and experience the best dining experience on the lakeshore!